SMART THINGS HOME AUTOMATION SYSTEMS REVIEWS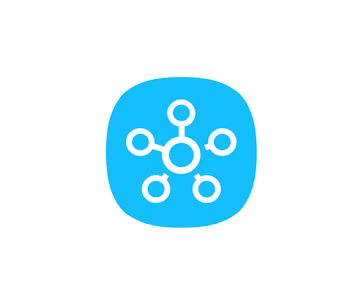 PROS / It doesn't require any professional assistance. Easy to use
CONS / It is not compatible with home security system. User cannot use PC or Mac to access from remote access.
SmartThings is a type of home automation system that offers technology to connect wirelessly with a wide range of smart home devices. The smart home system from SmartThings offer technologies and solutions to take control of your smart home.
It offers receptive technical support in few clicks. It offers simple and easy to use user- interface which is compatible to be used with an iOS or an Android application. However, it has a downside that it doesn't support remote access from PCs.
With SmartThings, users can program the smart home devices to react to sensors and other connected devices. For instance, when the system recognizes the sunrise, it can be triggered to ring an alarm all by itself without the user's interference. The smart devices can be programmed and activated on a schedule or it can be at random.
SmartThings are expandable and can be compatible with other smart devices and security components like motion detectors, alarms, etc. More like the other smart home automation devices, it is not compatible with Windows Media player or iTunes. It does not support security tracking features and voice control.
The home automation system is compatible with Wi-Fi, ZigBee and Z-Wave wireless peripherals. It does not support KNX, X10 or UPB home control technologies. The system is WiFi capability when connected to a wireless router.
It offers effective technical support through FAQs, user manuals, email support, tutorials, live chat, and user forum. It offers live-chat support through smartphone apps that helps users to exchange messages with the technical team. There is no telephone support for technical assistance.
---
The best solution for the question Which Home Automation is Best?
SMART THINGS SERVICES
SmartThings offer a wide range of smart devices which makes them work together. They are SmartThings Hub, SmartThings ADT Security Hub, SmartThings Wifi, and SmartThings Link for NVIDIA® SHIELD™ TV. It allows you to add some smart devices and put your home to work. The connected devices, including Voice Assistants, Lighting and Switches, Outlets and Sensors, Cameras and Doorbells, Door Locks, Thermostats and Speakers.
SUPPORT
If you want to get in touch with the support people then send an email or choose to chat with a Live Chat support agent from 9 am to 530 pm UK time, Monday through Friday. Besides, you can also bet on Guide to SmartThings, FAQ, and SmartThings Classic App found on the support page.
SMART THINGS CUSTOMER REVIEWS

Beast
Very Prompt support