A Quick Guide to Good Professional Security Monitoring Services
People and organizations today face a wide range of security threats, especially with the complexities of technology. According to Deloitte, nearly all senior management think their businesses will face significant security threats in the next two to three years. If you own valuable assets, you may want to use a security monitoring system to prevent criminals from theft, intrusion, or damage.
Security threats can come in different ways, ranging from burglary, vandalism, and theft to cybercrimes. Therefore, properties must be monitored 24 hours a day and suitable security measures implemented. A proper security monitoring system can deter criminals and help detect suspects before committing a crime.
Protecting crucial company resources and data requires that you hire professionally trained security experts to monitor suspicious activities for you. Hesitating to do so in order to save money can put you at risk of losing your most valuable assets and, in some cases, even human lives.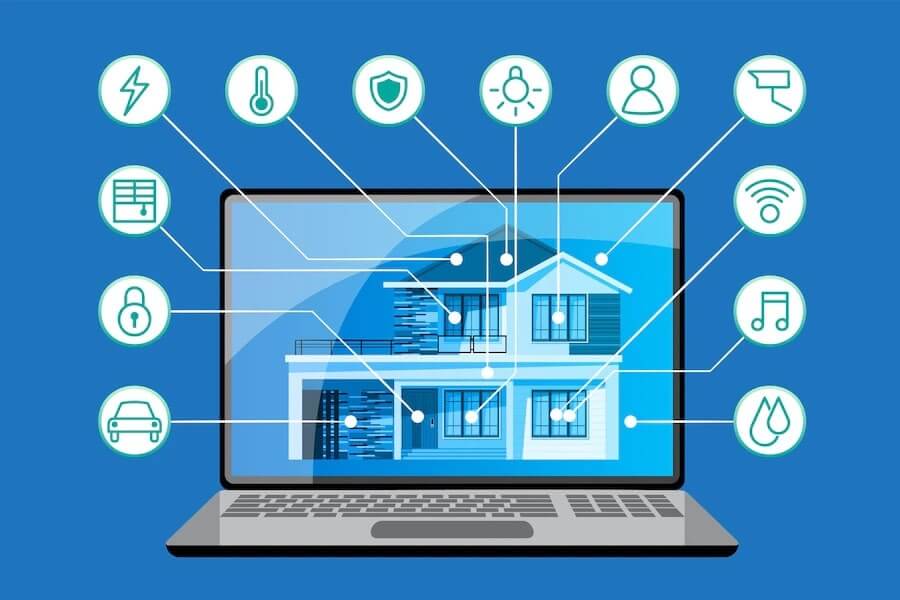 Advantages of Hiring Professional Security Monitoring Services
Working with professional security monitoring companies can have several benefits for both you and your property. Below are three main ways in which you can benefit.
Help to Prevent Crime
Cyber security experts are trained on how to detect cybercrimes and act accordingly in time. They prevent crime by ensuring the company's sensitive data remains secure from internal and external threats. These professionals are well trained and possess the right tools to detect any suspicious activities in the system. In case of an intrusion, they respond by reporting the suspicious activity, eliminating the threat, or working with law enforcement to apprehend criminals.
They Give a Heightened Sense of Security
Security monitoring can be challenging in systems with high network traffic or human activities. Working with professional security services will give you a heightened sense of security since they have trained personnel who can effectively protect your business. For instance, an expert will quickly respond to a ransomware attack, data breaches, or hacking threats by using security monitoring software to ensure data safety. Thus, knowing that trained personnel are on the ground to cater to your security concerns can give you peace of mind.
Better Reputation for Your Business
The reputation of your business is vital in attracting new customers and thus very important to protect it. Working with professional security services helps you gain the trust of your customers and builds a good image for your business. Those who engage with your business will feel more secure interacting with your environment. Additionally, a good business repute can help attract potential investors.
What to Consider When Hiring Security Monitoring Services
Know your Needs and Requirements
Knowing what you need helps you make the best decision for the best services to choose. For instance, you may require security monitoring at home because you live in a big home, you are frequently away, or you live in a place with multiple entrances. Therefore, understanding your needs will help you decide on what services to settle for.
The Reputation of the Monitoring Company
The safety of your organization's data is directly proportional to how good your security service is. Consequently, it is essential that the security firm you choose has a good reputation and can be trusted to offer the best home security services.
Experience
When making your choice, it would be wise to go for experienced security personnel who have been in the business long enough. Your assets are valuable to you; therefore, you would only want to entrust someone qualified to care for them. You do not want to settle on novices just because they are cheap such that you compromise on your security.
Services Provided
Every security monitoring service provider offers different packages you can choose from. It is vital that you look for services that will cater to your needs and that you can afford to pay.
Cost
Cost is another important factor to consider when hiring monitoring services. You want to ensure you get the best services at the best rates. However, remember not to go for cheaper services at the expense of quality.
To Sum It Up
Security monitoring is essential to any security program and can assist you or your organization in safeguarding assets and data. Keeping a close eye on security events can swiftly recognize and respond to possible threats in time to prevent losses or damages. By hiring the right monitoring services, you detect and prevent cyber criminals from accessing your organization's sensitive data and heighten its sense of security. Safeguard your business and valuable assets today by contacting us!