4 Best zwave hub for your smart home automation
Thanks to smart technologies just like the Z wave hub, your house is now an awesome place to be. The wireless communication protocol z wave is largely utilized in smart home networks. There are a variety of smart home options and z wave gadgets that can be utilized to turn your home into a fantastic place.
Lights, switches, locks, thermostats, and doors are just a few items that can be intergrated by a hub. However, to run all of these gadgets, you must choose a zwave hub that will allow you to control them conveniently.
Zwave hubs and controllers
The term 'hub' refers to the equipment box that holds the Z Wave radio equipment. the z wave is simply a mesh network. This means that if you claim a z wave hub and additional gadgets in your home, it enables your gadgets to send and receive information between themselves.
Advantages of using a zwave Hub
Can be controlled locally even if there is no internet connection.
Is a mesh network that allows for smart reach and quick response times.
Is 'free' and economical to operate, no licenses are required.
Secure
Reliable
Low electricity consumption
It has the ability to connect a large number of devices.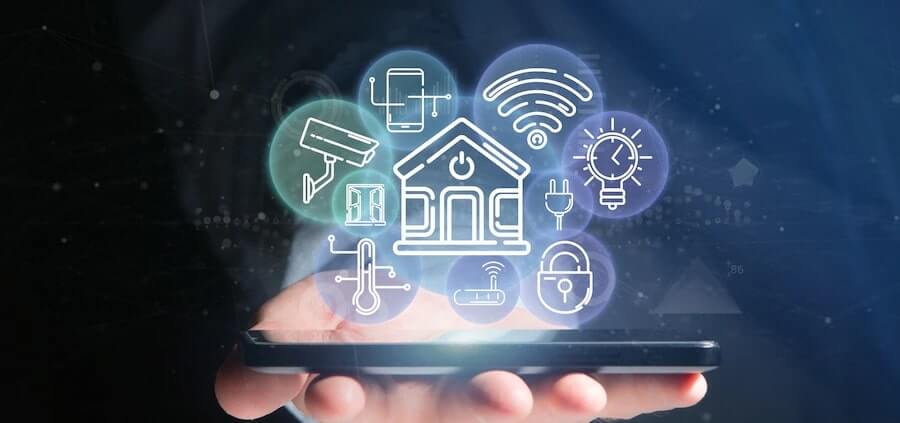 Best zwave hubs in the market
Samsung smartThings hub
Samsung was one of the pioneer companies to enter the market with the SmartThings hub. They had a vision regarding the evolution of smart homes and even more foresight into the hardware possibilities. They have continued to develop gadgets throughout time with several upgrades and features.
The SmartThings Hub has a lot of communication options, which is one of the things that makes it stand out. It's not simply a hub, but it also ensures you have additional options.
It has Zigbee and WiFi capabilities, as well as the ability to work with voice assistant speakers such as Alexa. It is the best zwave hub on the market, and it works with more gadgets than any other unit.
Abode security system zwave hub
The Abode security system does such a good job with the smart home hub that it can probably compete with SmartThings. They don't have as many integrations with z-wave hardware alternatives, such as the aeotec smart sensor, but they do have a wide range of hardware integrations.
You get the best of both worlds with the home security zwave hub. It includes a zwave hub with all of the necessary home automation functions and a smart home security system. It has a myriad of features that have been properly thought out.
Wink hub
The Wink smart home hub is jam-packed with every protocol you can think of. Some of the features are probably unnecessary. However, it has Bluetooth, Zigbee, LE, WiFi, Kidde, Lutron Clear Connect, and zwave. It supports WiFi and Ethernet connections, just like Abode and SmartThings.
It features one of the most comprehensive integration and protocol lists, and the app isn't half bad either. There are currently 530 devices that are projected to be compatible, which is a large number compared to other hubs. The following are some of its key features:
An extensive array of integration is available.
It looks fantastic.
The app performs excellently.
Alexa's smart speaker compatibility works brilliantly.
Veraplus hub
The VeraPlus is a superb and simple zwave Hub. It's not bloated, and it accomplishes what you need plus a little more. If you opt to add Zigbee gadgets in addition to zwave accessories, it can be a plus.
It has a good app UI experience, but it's not as simple to set up and operate as the other two options. It works with all of the main brands, including Sonos, Philips Hue, Nest, and Kwikset smart locks. You must register it with the cloud services during setup, but it, like other decent zwave hubs, can function even if the internet is unavailable.
What you pick as the hub of your choice will be determined by your needs as we have covered the key features and benefits of each. When combining smart home gadgets from several manufacturers, you'll need a smart hub to get them all to operate together and control from one app.
As a result, a smart home hub serves as the brains of a smart home network. It connects numerous devices and systems through a single platform. Users will benefit from this since it simplifies the network and provides them with a single, smart home application to control all of the numerous equipment and applications.