VERA HOME AUTOMATION SYSTEMS REVIEWS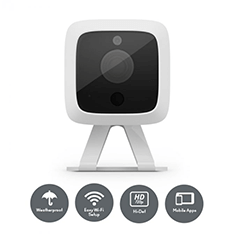 PROS / Effective Technical Support and remote access.
CONS / It is not compatible with voice control technology and home theatre systems.
GetVera brings to you some of the best smart products in the market to build a smart and happy home. Its features are extensive which makes it a highly-ranked product. With Vera, technology takes the upper hand to offer a robust and secure wireless setup. It is powered by an authentic wireless technology called Z-Wave which is carefully crafted for home automation. The home automation from Vera ensures to offer efficient technical support to users worldwide.
It gives home controllers with software and device compatibility. It empowers users to customize the controlling aspects of the system - it's subsequently flexible and simple to create the working framework as per your requirements.
One of Vera's remarkable features is remote access support system. The smart home automation system is built with MiOS software which helps to integrate with iOS and Android smartphone applications and website browsers. This helps the users to gain control of the smart home devices while they are away from their homes. It offers sophisticated technology that can program smart home devices to function and respond to light, doorbell, weather, etc.
Vera Controller enables users to be programmed to protect their smart homes from thieves while they are on vacation. Vera is expandable, and it is highly compatible to collaborate with security systems like CCTVs, alarms, motion detectors, etc. however, Vera does not support voice control technology and home theatre systems.
It is compatible with ZigBee, Wi-Fi, Z-Wave, Insteon and X10 home control technologies. Smart home devices like smoke detectors, light bulbs, CCTVs, etc are also equipped with the above-mentioned control technologies. Vera Controller is also equipped to integrate with smart thermostats to help the users in adjusting the heating and cooling system in their smart homes.
Vera Controller is made available as four different hardware controllers
Vera Edge
Vera 3
Vera Lite
Vera Lite G
Each type of Vera hardware controller has different functions to serve different purposes.
Vera 3 and Vera Edge are developed to perform complex home automation, while VeraLite works the same but with basic functions.
The technical support advertised by Vera is amazing. Users can reach out to the support team through phone, live chats or through emails. Clients can troubleshoot issues through readymade Vera manuals, FAQs and tutorials.
The overall strength that makes Vera outstand other competitors is that it's an affordable yet sophisticated smart home automation system with efficient remote access capabilities.
---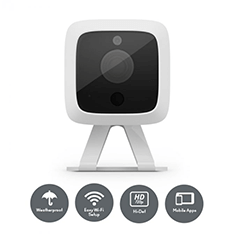 Read our complete analysis for the question Which Home Automation is Best?
Top 4 Home Automation
No Records
VERA SERVICES
VeraProtect promotes its services as Professional Security monitoring. It is flexible, affordable and comes with no contracts. The two services provided by the company are VeraProtect and VeraSentinal.
VeraProtect
The VeraSystem monitors sensors installed in its security and safety system. Based on the emergency type, VeraProtect establishes a connection with the designated emergency modes to confirm the event and will contact your local Police, Fire or EMS. The owner also gets the notifications.
Features of VeraProtect
True Alarm Service Monitoring
Panic Buttons
Easy Operation
No Change To Your Existing Setup
Start & Stop AnyTimeOptional Battery & Cellular
Backup Kit
VeraSentinal
Vera Sentinal offers intelligent camera management to record all the security video recordings in the possible way. Whatever you are trying to do, such as video recordings, or setting up Hot Zones to focus the areas in your home, the system automatically triggers recording or glancing at the mobile device to check all the cameras.
Features of VeraSentinal
Hot Zones
Video Archiving
Camera Card
Storage Capacity
Start & Stop Anytime
Cloud Connections
SUPPORT
When a user needs assistance on their VeraProtect product, they can choose to browse online support topics and resources to get familiar with our solutions, visit the support.getvera.com page, call the 1 800 number or write an email to the support team.