5 Best Home Hub Controllers in the Market Today
Many homeowners are packing their homes with smart devices to make them safer and more comfortable. These devices, including smart locks, thermostats, security cameras, TVs, smart lights, and motion sensors, among others, are designed to make your life easier. But the biggest challenge is many of these devices come with different communication protocols ranging from Bluetooth and ZigBee to WeMo and Z-wave. These smart devices are much like people in a room talking in different languages. They need a translator, and that translator is the best home hub. The best home hub can integrate all your smart devices and appliances to work together seamlessly.
Why Invest in the Best Home Hub?
Purchasing a smart home hub provides you with a platform to control and automate all smart devices in your home from a central location. If you need your lights to turn on when you open the front door, you will need the best home hub to make it happen. A smart home hub allows you to control your appliances regardless of the brand or communication protocol. If you are looking for a smart home hub, but you don't know where to begin, this article has got you covered. Here're the top three smart home hub brands you may need to consider.
Google Nest
Over the last long time, Google has built a reputation for developing special smart home control systems thanks to its dominance within the search engine space. Google Nest Hub Max smart home hub is among their latest developments after building experience with previous smart hubs such as Google Home. Google Nest Hub Max smart home hub has a touchscreen display that allows users to read the news, play interactive games, watch their favorite videos and even display photos from their Google photos gallery.
Nest Hub Max smart home hub has a built-in Google Assistant that can connect to almost every smart device in your home. You can adjust the lights, check weather reports, and even play music with just simple Google Assistant voice commands. Nest hub Max smart home hub has many other great features such as the front camera that can recognize faces and also handle video calls. Google Nest Hub Max is a great choice, especially if you have many Nest devices in your home.
Samsung SmartThings
Samsung is a renowned brand for smart household appliances. Samsung SmartThings is a smart home hub that allows for the seamless integration of household gadgets. It can control audio devices, lights, and thermostats, and even lock your home and send notifications of unusual activity picked by motion sensors. This hub can also learn your activities, which enables it to know what to do when you sleep, wake up, or when you are away from home.
Vera Smart Best Home Hub Controller
Vera is among the best smart home hub controllers for people with smart devices from different manufacturers. Many people prefer Vera smart home hub because it can connect to virtually every device in your home. Besides, it supports remote access, and you don't even need internet connectivity to access it. The iOS of Vera smart home hub can connect with all the web browsers, and they also have an application that allows maximum control of your smart devices even when you are away from home. You can easily re-configure your devices to deter thieves even when you are miles away from home.
Vera smart home hub also has exceptional technical support that makes its products stand out from the rest. You can easily contact their technical support via email, telephone, or even live chat. You also don't need technical know-how to install Vera smart home hub. You can easily set up your Vera smart home hub by following the user manual, and tutorials, or even by reading through FAQs.
Habitat Elevation
Habitat elevation is the best home hub for advanced users. If you're a novice, you'll find keen home hub Habitat Elevation excessively complicated, but experienced users will appreciate the depth and sophistication of this best home hub. Hubitat elevation smart home hub works with Z-wave and Zigbee devices. Hubitat Elevation smart hub includes a smart home logic that allows for complex interactions between different family gadgets. They haven't developed a mobile app for Habitat Elevation however, but you'll be able to do far more with this smart home center than other home hubs.
Amazon Echo Dot
Amazon Echo dot is the best home hub for people on a budget. The Amazon Echo dot smart home hub is $49, which is half the cost of other smart home hubs. The biggest challenge is that it has limited connectivity. It lacks Z-wave and ZigBee, but it can connect via Wi-Fi and Bluetooth. Amazon Echo dot smart home hub has a larger and more powerful speaker than other smart home hub controllers. Besides turning lights on and off, Amazon Echo dot home hub can perform many other functions such as reading weather reports, news headlines, calendars, among other things.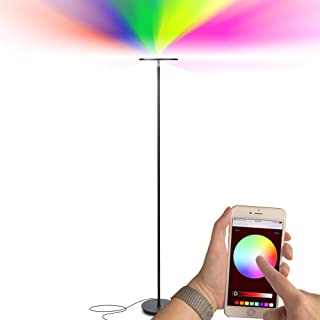 Related Resources
XCSOURCE LD686