The Best Home Security Alarm Helps to Enhance Your Family's Safety
Security is not just about keeping the baddies out. It also secures your valuables keeping them safe for your descendants. Alarms also alert you if there is imminent danger, such as smoke which may signify a fire. The best home security system ensures ultimate security.
Whether your home is large or small or has multiple entry points, the number of security elements is significant. Home security systems are networked via electronic devices linked to a central control panel to protect your home.
A basic home security structure contains the following components:
A central control panel
Motion sensors for both the interior and exterior of the home
An alarm or siren (high-decibel)
Sensors for all entry points as well as windows
Window stickers
Wireless or wired security cameras
Yard sign
How the Best Home Security System Operates?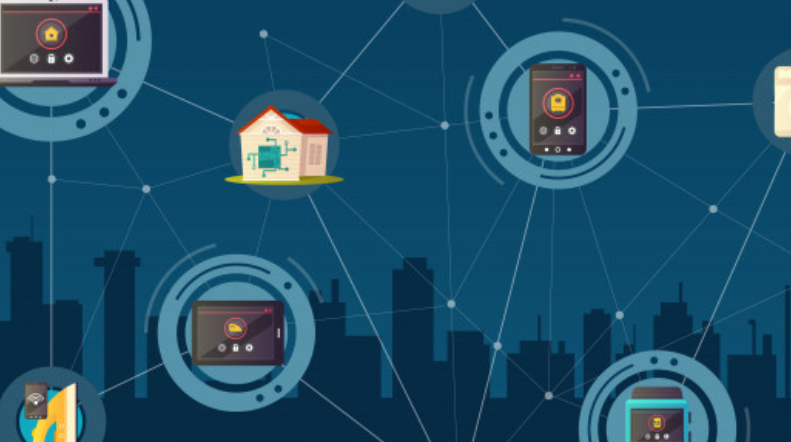 When the entry points in your home are secured with sensors, they sound alerts via the control panel. This should be installed in a suitable location within your home. The sensors will be fixed in all accessible entry points such as doors and windows.
Windows on the ground floor can easily admit an intruder into your home. Also, spaces which are open in your home ought to have motion sensors installed. Here is how the various components of your Ezlo and Vera security system work:
The Control Panel
This is the computer that is responsible for arming and disarming your security systems. It connects with all the installed systems and enables the alarm to go off if there is a security breach. This sends out an alert to the company that monitors your alarm.
They can be set up to work with voice commands as well as key fobs. The system comes with a touchpad that makes it easy to program. You can enter your passcode to switch the system on and off.
Entry Point Sensors
They come in two parts:
One is installed on the door and window
The other is fixed on the window sill or the door frame
When the door or window is shut, the two parts combine and form a security boundary. This is reported back to the control panel. If the security circuit formed is broken, the control panel alerts the alarm which sets up a screaming ruckus.
Motion Sensors
Motion detectors are designed to sense the presence of an intruder. It then immediately sends an alert to the control panel which then signals the monitoring company. The system is set up to work when you are not at home or when you inform it that you are away.
There are some security systems which are set up to record events by security camera when movement is caught. These sensors are capable of:
Sending an alert when you children sneak out or back in past curfew
Set your doorbell off when someone approaches the door
Alert you when children or pets wander into areas they should not
They, therefore, help to secure your home from intruders as well as keep your family safe.
Surveillance Cameras
These keep vigilance in your home as they are able to access areas of your property that are hard to see. They also monitor outside buildings on your property such as sheds, garages and workshops.
They sweep over all entry and exit points. You can access them via your mobile devices as well as your PC. These allow you to monitor activities such as deliveries as well as all movements to and fro remotely.
High-Decibel Alarm
It is loud enough to not only startle an intruder into leaving but also alert your neighbours. It makes everyone in the home and neighborhood aware that there is a situation that warrants attention.
Yard Sign and Window Stickers
They are important as they tell intruders that your home is protected. This is usually a deterrent to nefarious characters and they may decide to give your abode a miss.
When there is a Security Breach
The best home security alarm is one that is professionally monitored. It alerts the monitoring company to the security breach in your home. The company will then attempt to communicate with you or call the emergency contact you provided.
Conclusion
Wireless connections via cellular radio frequencies are great since they work even when there is a power outage. The idea is to ensure that you have the best home security alarm for the best protection in your home. Contact the Ezlo and Vera experts to get you set up.
Related Resources
1 Channel WiFi Switch