Get Your Home Automated with the Best Home Automation Switches
Connecting smart home devices such as locks, lights, camera and thermostats is becoming a necessity for many homeowners. From selecting the best home automation switches to voice control, smart homes have come of age.
Home automation is not a recent development. However, there has been a rapid interest in smart home technology that has created quite a buzz. Social media is awash with posts detailing home automation and what it can accomplish.
Homeowners are more interested than ever in home automation owing to the convenience it brings. Managing your home has never been easier or more fun than it is now. Being able to monitor whatever is happening even when you are away is such a comfort.
Upgrading Your Home Automation
Home automation refers to specific things you can program for automatic functioning. These include appliances such as timers, thermostats and many more. A smart home includes many more connected devices that perform a broad range of functions.
Your smart home can have the locks, lights as well as cleaning appliances such as vacuums automated. You just have to give instructions to have coffee made or the electronics switched on or off. The aim is to make your life easier as well as to cut down on running expenses.
Your lights, for instance, can be programmed to turn on with a voice command or when you enter a room. Immediately you leave, the lights go off. That saves you a lot on energy bills.
All you need to figure out is what appliances you use the most when at home. Then you will be able to choose the appropriate automation for the same. For instance:
Air conditioning
Lights
Electronics
Vacuum
Coffee maker
Many homeowners consider switches as very essential for automation. That is among other things such as security, locks, climate control as well as light bulbs. You can always shop around for the best home automation solutions such as Ezlo and Vera.
These are quality brands that give you the satisfaction you need whether at home or away. They ensure that your connections work excellently and your security systems are top-notch.
How Home Automation Works
An automated home is programmed to sense, process data and react appropriately. Sense is the most important operation since it sets in motion the rest of the operations. Automated gadgets and appliances are fitted with sensors. These help them to sense movement as well as temperatures.
They then perform the operations for which they are programmed based on the data received from the sensors. These operations include turning appliances on or off, increasing or reducing temperature and so on.
Getting Started on Your Home Automation Project
Television shows will have you believe that you will be riding around your home in a chair giving orders. Maybe not as yet but technology is dynamic. While you may be dreaming of 100% automation, it is better to start with the basics.
Think about a couple of things you would love to automate. These could be security and thermostat. Have a general idea of what you hope to achieve with automation in your home. It then becomes easier to put your vision into practice.
If you find it overwhelming, you can get plenty of helpful advice from the experts.
Simple Automation to Begin with
Basically, you are thinking about gadgets and appliances going and off without your participation. All you need here is a smart switch to help you achieve this. A smart switch controls every gadget you plug in. You can, therefore, have it connected at the starting point.
When you are comfortable with this simple automation, then you can move on to other appliances. Automate your coffee maker to start the coffee going you step into the room. Have your bedside lamp light up the moment you enter your bedroom.
Get to the Next Level of Automation
Once you have the simple automation basics down to a T, you may want to see what else you can automate. You may be thinking along the lines of security or other appliances. The secret here is ensuring that whatever you add to your system fits in with existing automation.
This may lead you right back to Vera or Ezlo for your next purchase. However, if you decide to buy a different brand, make sure it is compatible with what you already have.
Conclusion
Home automation needs not to be a complicated venture that will leave you flummoxed. Research extensively and ask the experts. Partner with reputable brands such as Vera and Ezlo to be sure you have the best quality automation.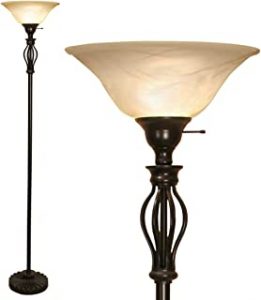 Related Resources: