Smart Light Switch – Smart lights are beneficial in many ways—security, energy-efficient, etc. However, you can get the most out of smart lights with a smart light switch. The switch provides you with advanced options for controlling your lights—for convenience, safety, and visibility in your home.
Smart switches allow you to control the lights in your home indeed when you're away. This can be what you can't do with the traditional built-in switches. If you forget to turn the lights on or off, you will have to go back home to get that done, but the smart switches work remotely—all you need is to get the app installed on your smartphone, and you'll control all the lights with few clicks on your smartphone.
If you've been wondering how the smart switches work and perhaps looking to get one, this article will serve as a useful resource—to help you learn more about these switches.
Let's begin!
How Does a Smart Light Switch Work?
Apart from controlling the lights as you may know already, smart switches also control appliances like fans, waste disposal units, and fireplaces, as well as other hardwired appliances.
Here are some key functions of a smart switch:
Controls your light remotely: Smart witches work via an app installed on your phone. With this app, you can turn the lights on or off anytime, and from anywhere you are located. Even when you're at home, you can sit on your couch to control all the lights and other appliances that work with smart switches.
Time-based Schedule: Smart switches also let you create a scheduled time to turn your lights off or on. If you're going to get busy and perhaps forget to turn the lights on or off, you can schedule them to either turn on or off at a specific date and time.
Automatically control the lights to fit different scenes: You can set the switches to turn the lights that match a particular scene or mood. Maybe you're reading, watching a movie, or hosting a dinner party. Your lights can be adjusted to fit your activities through smart switches.
Voice control: Smart switches make use of Google voice control assistant or Amazon's Alexa to control switches—turn them off or on. You can set this by following the setup instructions on the users' guide.
List of Best Smart Light Switches
If you're ready to purchase a smart switch, here is a list of some of the best smart switches to consider:
Ecobee Switch Plus
Lutron Caseta Wireless Smart Lighting Dimmer Switch
Kasa Smart Light Switch
Philips Hue Smart Dimmer Switch (with Remote)
Wemo Light Switch
Wemo Dimmer Light Switch
Leviton Decora
Lutron Caseta
Lutron Aurora
Philips Hue Dimmer
Advantages of Smart Light Switches
1. Convenience
No one dislikes comfort, specifically when you are home on the weekends or back home after a long day at work. Smart switches can contribute to your convenience by making a difference in the control of your kitchen lights, bathroom, dining, etc. Rather than moving around to control lighting, you'll be able to do that from the comfort of your bedroom or anywhere you find yourself.
More so, you may not have to reach for your smartphone at all times to control the lights. You can schedule the control to automatically turn the lights on or off at any time of the day. And that's not all; you can as well turn to the voice command feature—to control your light switches and other appliances compatible with smart switches.
2. More Control
How does it feel when you come back home every day to a comfortable atmosphere—just because your HVAC adjusts to the temperature that meets your satisfaction before you arrive home? It feels good, right? Smart switches can also help automate your home—by linking the smart lighting system to smart appliances in your home—you can control them with your smart switch.
Greater control of your home appliances makes life more interesting, from scheduling your lights to turn off and on at intervals, controlling other smart devices, and even doing so from far away, making the system more appealing.
3. Security
Lighting plays a vital role in keeping your home safe from invaders. But what happens when you're away for a few days or more—keep the lights on throughout? That will amount to high energy bills. By utilizing the remote control features of smart switches, you can control your lights from anywhere you are for security purposes. Turn them on or off at the appropriate time.
Don't forget; you can also use the schedule features of the smart switch to control your light as you want.
4. Reduces Energy Bills
Regulating your lighting can save you a ton of money. Lighting takes a considerable amount of your energy bills, and by regulating it, you can avoid spending too much on energy bills. Smart witches can help you control your lighting by switching them off and on appropriately.
Smart Switches will let you manage lighting remotely through their telephone software. If making a decision to change your lights—while to show on or off, as well as when to go deem or become brighter, it's easy with a clever switch. And this will assist you reduce power consumption, accordingly preventing excessive power payments.
Wrap Up
We have just scratched the surface when it comes to how much a smart light switch can benefit a homeowner. From controlling your lights, ceiling fans, bathroom fans, and nearly any switch control appliance in your home, the smart switch offers more benefits than you'll imagine.
Its remote control access, scheduling, and voice command make it more interesting to invest in. Are you yet to get a smart switch for your home? It is worth it—take charge of the security in your home and also increase your relaxation anytime you're at home.
And in case you're prepared to create a purchase, make beyond any doubt that you purchase the fine one available and additionally get the right technician to induce it installed—to experience its advantages.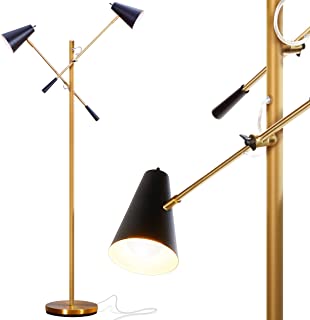 See Also: