Wink Home Automation Systems Reviews - Best Home Automation System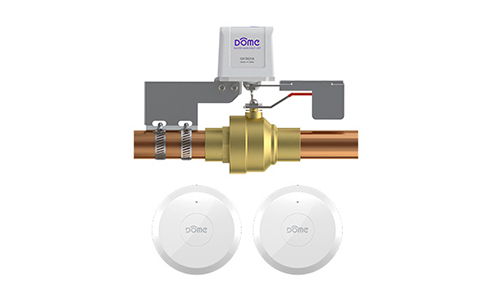 PROS / This Wink smart home system integrates with the most common home control technologies.
CONS / The Wink Hub's Wi-Fi sometimes fails to work very well.
VERDICT / If you are new to home automation, the Wink smart home system is good to start with as it will work as intended.
At Wink, they offer hardware and software products that connect with and control smart home devices from a consolidated user interface. The company offers DIY home automation systems and products like the Wink Hub, Wink Relay, Wink mobile app, and several other Wink and Wink-certified products.
Samsung GP-U999SJVLGDA 3rd Generation SmartThings Hub
Wink Hub, known to be the central hardware controller for these systems, comfortably connects to iOS and Android mobile devices via an internet connection or a Wi-Fi signal. This Wink home automation product offers smart locks and can also locally control lights, hence you do not need a wired internet connection. You just need a Wi-Fi connection to the smart home hub to control these devices via your phone.
Wink Relay is an alternative DIY home automation controller offered by Wink. Unlike the Wink Hub, this home automation product is a high-quality touchscreen capable of allowing you to control your Wink smart house system without using a smartphone. The Wink Relay is available with an inbuilt intercom and doubles as a replacement for standard light switches. One noteworthy feature of this home automation product is that it can be connected to Fitbit to help you track your daily fitness goals. It can also be connected to Uber to book a ride.
Wink Hub is compatible with ZigBee, Z-Wave, Wi-Fi, and Bluetooth home control technologies. The Wink Relay gives its best performance when paired with a Wink Hub as it does not support Bluetooth or Z-Wave.
Wink mobile app is easy to use as long as you have the correct peripherals. This app has the potential to develop schedules and robots to control locks, thermostats, and lights. Here, robots refer to programs capable of executing simple tasks when the system detects a specific stimulus. For instance, when a smoke detector goes off in your home, these robots will tell Wink to turn on the lights in your home automation system. With this Wink app, you can also develop shortcuts that can be used to turn on the lights with just one tap.
Wink Hub 2 Review
Wink Hub 2 is a complex gadget that's approximately the size of a book. It's tall and narrow, supports Bluetooth, and comes with more memory. The smart Wink Hub 2 gadget features an Ethernet port and is compatible with dual-band Wi-Fi. Wink Home Automation
The advanced Hub 2 supports more wireless components making it compatible with a wide range of smart home gadgets. Wink Hub 2 comes with an updated app for a friendlier user interface and more convenient connectivity options.
One of the latest features on Wink is the IFTTT (If This Then That) which allows gadgets to stimulate action on other gadgets in the house. For instance, if the smoke alarm in your home activates, Wink can send you an SMS or email. Further, when the garage door opens, the front door lights may be switched on automatically.
What works with Wink Hub?
To ensure all your smart home products are compatible with Wink, make sure the products you buy come with a "Wink Hub Compatible—Wink Hub Required" seal on the package. When you use a product that doesn't feature a Wink's sticker, your smart hub may end up malfunctioning. You can use various products together with Wink Hub 2. For example, you can add automated lights to your home using Wink 2 compatible gadgets.
Wink Hub 2 is also compatible with a vast range of switches, dimmers, sensors, smart detectors, and outlets. This smart hub also works with garage doors, locks, and thermostats. One of the best things about wink hub 2 is that it's compatible with popular brands. This allows you to automate your home and still use your trusted brands.
Important Specifications and Features
It's compatible with up to 130 smart gadgets
Supports wireless protocols. These include ZigBee, Bluetooth LE, Lutron Clear Connect, and Kidde
Supports Wi-Fi connectivity (2.4 GHz, 5 GHz) and wired Ethernet
Amazon Echo integration
Comes with the advanced IFTTT (If This Then That) feature
Has Alexa voice control
Compatible with Stringify App
Real-time monitoring feature
Specially designed for novices in the smart home world
How does Wink Hub compare with SmartThings?
When comparing the Wink Hub 2 with Samsung's SmartThings, the previous expect a near number two. While setting up Samsung's SmartThings can be a difficult task involving a multiple-step approach, the final work will be rewarding. All you need to master the Samsung SmartThings hub and create a smart home system suitable for your needs is to be patient.
SmartThings can cover an area of between 50 and 150 feet, allowing you access to nearly all the smart objects in your home. Wink Hub 2 is highly compatible with a vast range of common third-party gadgets. However, it works best when it comes to regulating three gadgets. It comes with a range of 50 feet only. It also experiences a delay from when action is prompted to when the reaction takes place. Even then, this smart hub is a good option for novice consumers in the smart home gadget world.
Many people appreciate Wink Hub 2 since it comes with a cutting edge, clean, and straightforward companion app. Wink also comes with starter kits such as Wink Bright. This allows you to regulate lights in your home straight from the app.
It also features Wink Lookout which allows you to watch over your home closely. These starter kits incorporate the Wink Hub 2 and various other Wink gadgets depending on what you choose.
Wink Starter kits are a simple way of making your home smart. Remember, if your home is bigger than an apartment you'll need to buy more products.
Wink Hub vs. SmartThings: Installation Process
The installation process of Wink is easy. After purchasing your Wink Hub, you should download the Wink app and sign up for an account. Proceed to add your product that is the Wink Hub or Wink Hub 2 to your app and place the hub in your preferred location. Connect the hub to the internet through an Ethernet cable or Wi-Fi.
Supportive and Friendly Customer Service Experience
Excellent customer service is one of the best ways brands can scale in today's overly competitive marketplace. Wink offers support through Twitter, phone, and a support page on their website.
Any questions that you submit through the Wink support page are responded to within 24 hours. If you have any urgent inquiries to make the best way to get a fast response is to call in. Many people hardly look forward to talking to customer service support on the phone.
However, the experience at Wink is different. Their customer service representatives are highly responsive, knowledgeable, and friendly. They're always glad to assist you and answer any questions you have accordingly until you're satisfied. Further, they follow up on you through Email to give you a tangible reference for the future.
Overview
Wink provides three DIY home automation kits that cater to security, lighting, and convenience. Several other types of smart home technologies can be added to Wink. These mostly include Z-Wave units including products from Amazon, Lutron, Nest, and other similar smart home companies.
Customer Support
Wink customer support can be contacted via email, Twitter, and telephone.
Technical Support
The company offers technical support on Wink-certified third-party smart home products. Wink user manuals and FAQs related to Wink and Wink-certified products can be viewed on the company's website.
---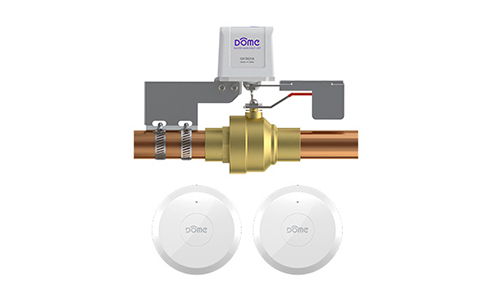 Check out Which Home Automation is Best from our complete analysis
Top 4 Home Automation
No Records
WINK SERVICES
The Wink App
With Wink App, the user is allowed to connect all Lights, Power, and Security on a single platform. The controls and other details are kept simple to provide the best experience for the user.
A Platform For All The Best Brands
Nest, GE, Philips, Honeywell, and more. The wink platform allows us to connect or communicate with each other.
SUPPORT
Besides the FAQ which provides enough details on all the leading brands and products associated with the smart home automation, the user can choose to fill up a form on the website for a member of the support staff to respond as soon as possible. Visit the contact us page to write to them.