The Best Home Brands in Home Automation
There are many players in the home automation field all of them competing for the title of best home brand. Home automation means that you can easily access your home and everything within it, thanks to a Wi-Fi connection and a platform that connects all of them.
Home automation ensures that you can automate many simple and repetitive daily tasks. This enables you to save time and money.
To clear away your doubt and help you select the best home automation system, here is a list of the best home brand in automation system.
Vera
Vera stands out from the many available home automation brands. First Vera is very flexible on the number of items that it enables you access to. Secondly, its manufacturer, Ezlo, aims to ensure that one can automate many home appliances as they buy regardless of their brand.
Vera, is available as a mobile application in both iOS and Android. With the Vera App, you can control your household remotely. You can turn on the lights before you get home, reset your alarm system and even find out if there is a leak in your pipes. For this reason, Vera is a superior home automation system that allows you completely automate your home by riding on the Internet of Things technology.
When other home brands are struggling to provide remotes to use in the use, Vera gives you the opportunity to run your home remotely. Further, with the ability to connect with 46 brands, Vera does not limit your choices in the type or brand of home equipment and appliances you buy.  As long as it can connect to the internet, with Vera, you can access it remotely.
In addition to WIFI, Vera also connects with Bluetooth, Z-Wave and ZigBee.
From our research, Vera and Ezlo are by far the best home brand you can acquire for home automation. It is highly affordable and does not require any monthly payments once you acquire it.
Brilliant Control
Is a home automation system that helps you when you are in the house. It is a five-inch touch screen and a switch on the wall of your house. With WIFI, you can connect appliances such as your thermostat, bulbs, stereo and door cameras.
Brilliant control home automation systems have a built in Alexa voice support. You can therefore have it in place of an Amazon Echo.
It is quite expensive and requires a technician to fix it for you once you buy.
Amazon Echo
The Amazon Echo is highly popular as a home automation mechanism. One of its most outstanding positives is that it is voice controlled. Secondly, it can connect to lots of other items in the house to allow for automation. Further, it helps you answer numerous questions with its ability to get online and make quick searches.
The Amazon Alexa has an advanced technology that helps it to hear commands to it even with noise of activities going on in the house.
It can enable you to control sound as it can play music. It will also allow you to access your thermostat and your lights.
Logitech Harmony Elite
For those who want to have control while in the house, this is the automation system for them. It is composed of a hub that allows your home devices to be controlled with a remote. With this remote, you can control more than just your TV.
The Logitech also connects to the internet. This allows you to control other household items and devices in your house via WIFI, Bluetooth, Z-Wave or ZigBee. It will also control devices that connect via Infrared.
Google Home
Not as popular as other Google products, Google Home is a voice-controlled speaker that allows to automate a lot of tasks in your home at the sound of your voice.
Besides helping you to carry out tasks such as switching on the lights and setting your preferred temperature in the house, Google Home can help you get information. You can use it to plan your day before you go to sleep and even watch your favourite TV program before you go to sleep. You can also use it to track your investment portfolio and to alert you when need to invest or divest on a certain stock.s
Finally,
Vera from Ezlo, is the front runner when it comes to the best home brands automation systems. Its remote access capabilities push it high above all other systems and devices that need your presence. With a touch of a button from wherever you are, you can control your house.
Best Home Automation Controller
See Also: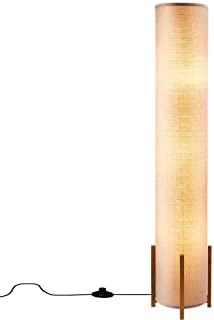 Best Home Automation Controller
Indoor Motion Sensor Light
Solar Pool Lights
Best Home Automation System
Remote Lock