Buy the Best Smart Home Controlling System
Many times, when we think about automating our homes, we go out to look for best smart home controlling system. We have seen them in movies and yet when we buy for our homes, we are utterly disappointed. It's not like in the movies.
To help take away the disappointment, we have reviewed numerous home controlling systems and it's time to direct you to the best home automation system you can acquire. From our survey, Vera smart home security system manufactured by Ezlo, is the best home controlling system you can buy.
Here is why.
Solves the integration problem
One of the persistent questions most people have when buying a smart home controlling system, is whether it will work with your existing items. With Vera, you do not have to worry about that.
Ezlo, Vera's manufacturer, is a firm focused on using the Internet of Things to ensure that as many products as exist can work together. In the Vera controlling system, they have given life to this philosophy.
The Vera Smart home controlling system can easily work with over 46 brands of home items and appliances. With this system, you will not have to worry about ease of your items working together. All you need is to connect them to Wi-Fi or any other compatible network with the control hub.
Accessed at the touch of a Finger
Another problem that Vera eliminates is access and control. With the Vera home control hub, you can quickly access it on your smartphone. This hub has an app available on both Android and iOS. As such you can access the hub and control all your household appliances from wherever you are.
Whether you are in a different room in your home, you can adjust the lighting in another room or even the sound on your stereo or your voice assistant device which is also compatible to Vera.
Vera, is the home control system that will make your home look like a movie. From anywhere in the world, you can access your home, your surveillance cameras and everything else connected to it on the mobile app.
Installation Process
If you pick any of the Vera home control systems, installation is as easy as pie. Once you buy the system, you can contact their customer support for a step by step guide on how to install and connect all your devices to the home control hub.
If you have any preferences on how you want the hub to work in your house, do not worry. The Vera customer support is very friendly and will go out of their way to ensure that you set up your hub the way that is suited to your house.
Also, you can purchase the Vera Easy Start guide which allows you to set a convenient time for you that Vera technicians can come to your home and help you set up the control system.
With the capacity to integrate thousands of devices and numerous brands, customer support will ensure that you, are able to connect everything that you need to connect and test it for you also.
Variety 
Another advantage of buying the Vera home control system, is that it is available in a range of three controllers. As such, you can make a choice depending on what you need to control in your house and your budget.
You can choose from the Vera Edge which is the basic starter smart home control system. It is suitable for small houses and apartments.
The Vera Secure is the other home control hub you can get from Vera. It is advanced from the Vera Edge in that it provides advanced security features. It has an in-built alarm that will go off once intruders are detected on the connected motion sensors and surveillance cameras. It also has a built-in battery for greater security and cellular backup to ensure that it is online at all times.
Vera Plus is the third smart home controlling system in the Vera hub. It integrates the security features of the Vera Secure hub and advances greatly on the Vera Edge. You can easily automate your home with its built-in settings such as Goodnight which switches of all the lights while you sleep and arms the home alarm.
Conclusion
With all these advanced features, you cannot afford to ignore the best smart home controlling system. Vera. With Vera, you have over 1000 products at your fingertips. Further, with advanced security features you have peace of mind whether you are at home or away.
Best Home Automation Solutions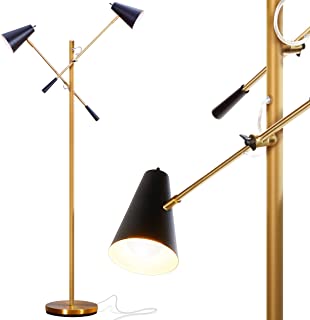 Related Resources
Smart Plug for Electrive Stove