Technology has come a long way in the last ten years. More aspects of our lives have become automated, making life more comfortable. Due to our busy schedules, we have become dependent on our home-automation systems. Google Home is among one of the most ingenious systems, and all you have to do is give a command. A lot of people ask, "how do I set up Google Home?'
In this article, we shall give a step-by-step account of how you can set up Google home on Vera and Ezlo. Google Home makes your life easier by giving you access to media, plan your day and manage your daily tasks by using voice commands.
What is a Smart Home Hub or Home Automation Hub? A smart home hub is a software or hardware that connects devices on your home automation network, thus controlling communication between them. Smart home hubs connect to the cloud, or locally and are essential for IoT (Internet of Things) devices that use Z-Wave or Bluetooth protocols instead of Wi-Fi.
A smart hub or a smart home bridge gathers and translates different protocol communications from home devices. For instance, you have a phone, which does not use Z-Wave to communicate. This phone needs to communicate with a smart lock that only interacts with Z-wave, and not Bluetooth or W-Fi. In this case, the intelligent hub becomes the translator between the two devices.
Examples of smart home hubs include Vera and eZLO controllers, which can be connected to Google Home just by following a few steps, giving you the best out of your smart home.
How Smart Home Hubs Work
Smart home hubs can control IoT-enabled systems and devices, including outlets and switches, intelligent sensors on thermostats and light bulbs, garage door openers, doorbells, door locks and sensors, etc. The smart hub controllers cab also control smart radios, flood and leak detectors, motion sensors, security cameras, water heaters, carbon monoxide sensors and various household appliances.
How Do I set up Google Home?
A Google Home Speaker

Latest Google Home app version

Active Google account

A smartphone or tablet with Android 5.0 or more and is compatible with 2.4 GHz and 5GHz

Bluetooth turned on

Secure wireless network and internet connection

If you use Duo to video call, ensure you sign in to Duo with the same Google account you use for your speaker.
Getting Started
Plug your speaker in

Connect your smartphone or tablet to the preferred Wi-Fi network

On your mobile device, open your Google app

Follow the instructions and if you don't see the steps you need to follow, do the following:

On the top left, tap on Add +>Set up device> set up new devices in your home

Follow the rest of the steps
How Do I Solve issues While Setting up Google Home?
You might experience some problems while setting up Google Home such as:
Not Seeing Your Speaker in The Google Home App
If your speaker does not appear in the Google Home app, restart your speaker by unplugging the device. Wait for about 10 seconds, and then plug it in again.
Close the Google Home app, and then reopen it
Restart the speaker, unplug the device, wait for about 10 seconds, and plug it back.
How to Do I Set Up Google Home On Vera?
Set up your Vera controller by:
a) Go to your Vera account
b) Connect to your Vera controller
c) Go to My Apps on Apps
d) Install the Google Home plugin
Set up the Vera Smarter Home control action
a) Go to Google Home App
b) Under Home, tap Add
c) Tap on Set up device then to "Have something already set up?'
d) Tap on "Vera Smarter Home Control"
e) Enter Vera username and password
How do I set Up Google Home On eZLO?
eZLO is a smart home control that is available for Home Google and includes a feature that controls turning on lights, dimming them, turning on and off motion sensors, turning music on and off, etc. Here is how to set up Google Home:
Go to the Home App

Select the "+" symbol, then tap on "Set up Device."

Click on "have something already set up?"

Search for eZLO Smart Home Control and tap on it.
It will prompt you to link your eZLO account. This should be the same account that you used in the Vera mobile app.
Conclusion
Your Smart Home needs a controller that can effectively translate for all types of devices, whether they use Bluetooth or Z-Wave. Connecting to Google Home allows you to control your home via your voice only seamlessly.
How to change wifi on google home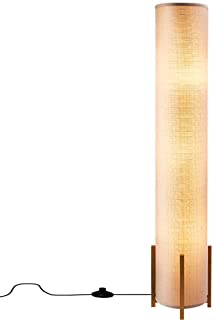 Related Resources