Today, smart homes are all the rage, and smart speakers are just one among the multiple automated devices around the house. There are hundreds of smart speakers in the market from various manufacturers, such as Vera and Ezlo proving just how widespread the devices are. This article explains how to use Google Home as a speaker.
Smart speakers enable us to do various things from providing you with information such as control of wireless lights to telling the time, date, weather forecast, etc. You can stream music to the speakers by pairing it with your smartphone or connecting to music streaming accounts such as Spotify.
A smart speaker uses integrated virtual assistant software to get information and perform tasks. The speakers dispense the results of the search aurally. A smart display may give the results both visually and aurally.
How To Use Google Home as A Speaker with Vera
Google Home is compatible with most iOS and Android devices. Google Home listens to the environment around, but unless you give it a command, it does not record anything unless you command it to wake with preprogrammed words.
Vera Home Controllers provide an important central hub for your smart home devices and security, such as door or window sensors, cameras, thermostats, etc. Vera Home controllers can be operated from your smartphone or tablet with an intuitive and straightforward Vera app, which enables custom scenes, alerts, and quick mode changes such as home or away. The following steps is how to use Google Home as a speaker with Vera home controller:
1. Set up the Vera Home Controller by:
Navigating to the Vera website and log into your account
Connecting to your Vera controller
Navigating to Apps and selecting My Apps
Locating the Google Home plugin and installing it
2. Set up the Vera Smarter Home Control Action by:
Going to your "Google Home" app on your smartphone
Under "Home," select "Add."
Tapping on the "Set up device" tab and then selecting "Have something already set up?"
Selecting the "Vera Smart Home Control"
Entering Vera user name and your password
Any compatible devices will pop up on the Home app, and you can proceed to control them via the app, or by voice, or as a speaker to stream music. Lately, the Google Home app comes pre-installed in the Vera app. Before proceeding, you can go to Apps and check if the Google Home plugin has been installed.
How to Use Google Home as a Speaker with eZLO
eZLO Smart Home Control is currently available for Google Home as well as Alexa. It includes features such as turning devices on, dimming, or turning them off.
Here is how to enable Google Home for the eZLO Smart Home Control:
Navigate to the Home App
Select the "+" symbol and tap on "Set up Device."
Click on "have something already set up" under "works with Google."
Search for eZLO Smart Home Control
Select the action, and it will prompt you to link your account. This is the same account that you used in the Vera mobile app.
Advantages of Smart Speakers
There are many advantages associated with how to use Google Home as a speaker, such as:
You can ask which Song is playing
In the event you are not sure which song is playing during a streaming session, you can ask the smart speaker, and it will search and give you any details you need to know on the tune.
You can control your home devices
Smart speakers enable you to control your smart home devices such as smart thermostats and light bulbs, or even change the TV channel or put a kettle to the boil.
You can get access to News or Podcasts
Whether you are searching for a local radio station, news report, audiobook or podcast, a smart speaker can assist you with the task.
Your Smart Speaker can be a Virtual Assistant
If you need to organize your schedules, a smart speaker can act as a virtual assistant. You need to tell it what you need to remember; the date and time, and it will remind you like clockwork.
Conclusion
Technology is moving forward at a breakneck pace. Smart speakers were thought to be futuristic circa 2014. Come 2015, when they were introduced, and they have gained fast popularity. Smart homes can now be controlled by just using simple commands. You can turn lights on, off, or dim them; you can command the kettle to boil and many other tasks around the home. Smart homes were thought to be the future, and the future is already here. What next?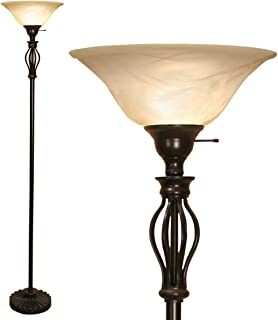 Related Resources