Steps to Follow How to use Google Mini with Chromecast
The Google Mini is the ideal smart home assistant. It is portable allowing you to carry it with you wherever you want. As long as you have an internet connection or have previously downloaded your favorite music or videos, you will have a lovely time. As a Google product, this article will offer the steps on how to use Google Mini with Chromecast, another Google product.
The Chromecast is an innovative device that enables you to stream content from the internet to your TV from your mobile devices or computer. The Chromecast is controlled from another device. And the Google Mini is one of the handiest controllers of the Chromecast.
Here are the steps to follow to successfully operate your Chromecast with your Google Mini.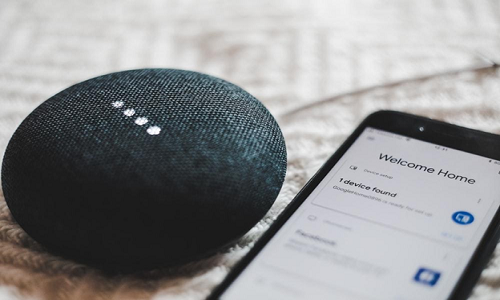 Connect them on a single Wi-Fi network
The first step you take when seeking to control your Chromecast with a Google Mini is to ensure that both devices are on the same internet network.
This makes it easier for them to see each other and will therefore connect to each other quickly.
Download the Google Home App
If you have not already done this ensure that you download your Google Home app onto your phone or device. This helps you set up your Chromecast and your Mini on the app so that they can quickly find each other.
Being Google products, they will be easily controlled on the Google Home app.
Set the devices that connect to the Mini and the Chromecast
On the app, click on the settings menu at the left-hand corner. In the settings, click on TV and speakers. The app will then seek for TV and speakers within its internet connection. Once the Mini and the Chromecast connected TV are identified, click on the add button adjacent to each one of them.
Use the mini to control what your Chromecast streams
Now that you have given your Google Mini access to the Chromecast and its connected devices, you can now control it using your Mini.
The Mini takes voice commands. When you have specific content in your smartphone or tablet, command the Mini to play it via Chromecast and it will display on your Chromecast connected TV.
You can stream movies, music and even photos. You can, through your Google Mini control volume levels and even pause and rewind the streaming content.
These are the steps to follow to understand how to use Google mini with Chromecast.
Why you should buy the Google Chromecast
Affordable
With the Google Chromecast, you do not have to spend lots of money to gain streaming convenience.
Starting from $35 you can easily enjoy movies and music from your phone on other devices that offer more in comfort and enjoyment value. You can watch a movie from your phone with your whole family.
Can connect to other Google devices
As we have already seen, the Chromecast can easily connect to the Google Mini and any other smart device from Google. This enables you to stream your content conveniently and to control the Chromecast at the sound of your voice rather than from a computer or mobile phone.
Available in many colors
The Chromecast is available to buy in as many colors as you like.
Easy to use
To use this device, all that you need is an internet connection, a mobile device or laptop and the Chromecast. Once all these devices are connected to a uniform network, it is easy to select the content to stream from the computer or smartphone and then connect to the Chromecast which then passes streams it to the TV.
Why you should buy a Google Home Mini
Beautiful design
The Google Home mini is a beautifully designed speaker. It is available in Grey, black and pink. Any of the colors you pick will blend well with your environment. It is round and comfortably seats wherever you place it.
Affordable
The Google Home Mini is friendly to your pockets. Compared to other smart speakers it is priced on the lower end of the price spectrum.
Can stream from different devices
The Google Home Mini, is quite versatile. You can use your computer or laptop, your smartphone and other mobile devices to stream through the mini.
Conclusion
When you learn how to use Google mini with Chromecast, you will enjoy the convenience of voice commands to stream content from the internet to your preferred device. You can even carry your devices with you for a fun filled adventure in the outdoors.