Vera is the Best Home Security Brands to Buy
Over the years, the home security industry has transformed and revolutionized. It has moved from the need for highly technical professional installation, to a strong DIY market. The best home security brand appliances are easy to buy, use and install.
Home security is important to everyone. The right home security system provides peace of mind and assures you as a home owner that your house is well protected whether you are away or asleep in the house.
Over the years, numerous brands of home security appliances have come up in the market. We have taken the time to review as many as possible and have come up with the best of home security brands that you can buy.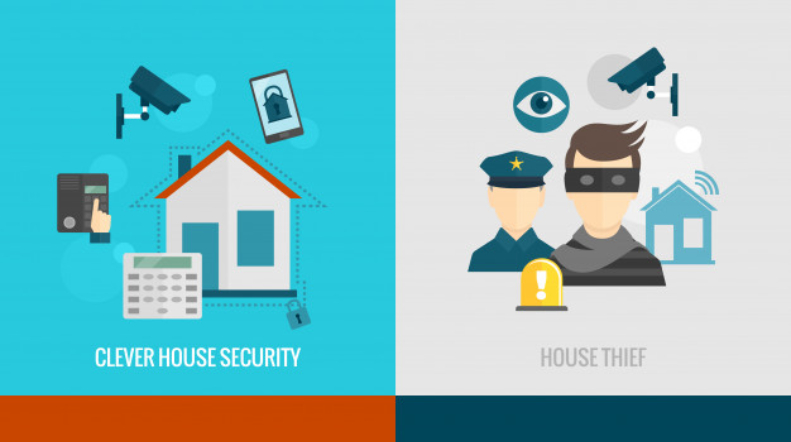 Vera
In our review, Vera is the very best of home security. It is a highly advanced, easy to use home security system. It comes with a central hub that allows you to connect all your essential appliances that you need to have control over to have the requisite peace of mind.
Vera is the best for many reasons. These highlighted aspects of the system also make it a unique system over others in the market.
First, you can access it over your smart phone. With Vera, you can control everything in your house at any time from wherever you are in the world. All you need is internet access and your smartphone.
Second, it does not matter what brand of home appliances you need to control on Vera. With the Vera home security brand, you can control as many as 46 brands of home appliances. You can connect your lighting, blinds, home temperature controls and even your surveillance cameras.
If anything, out of the ordinary happens at your premises, you are sure to get an alert. If there are intruders in your property for example, having connected your home alarm or motion sensors to the app, you will discreetly get a notification on your phone. You can then quickly access your cameras on your app and check out the goings on in your home. You can call the police on the intruders quickly before they manage to get hold of your valuables.
With Vera, you will get the best you can in customer support. First, there already are numerous users of the Vera home security brand. As such, there are user forums that you can easily find online on all the social media platforms. You will therefore not find any challenges that have not been solved before.
Besides social media customer forums, you can also quickly get in touch with the brand's customer service desk. You can reach them on phone, social media or even email. They will quickly get back to you and ensure that all the problems you have are solved.
Further, if you have installation challenges, reach out to customer support and they will have you talking to experienced technician within no time. If you need any physical assistance with the installation, they will be than willing to send you proficient technicians for a quick installation service.
Another prominent advantage of the Vera home security system is its price. For less than $100, you can have in your house one of the most advanced home security brands at your fingertips. At this price, you are unlikely to get any other home security system with its capabilities.
Also, Vera can be quickly and easily accessed on ZigBee, Z-Wave, Bluetooth and Wi-Fi. This means that you can control different types of home appliances differently and conveniently.
Meet Ezlo 
Ezlo, is a forward looking, revolutionary IoT company that seeks to integrate as many home-security brands as possible. To this end, it has produced products such as Vera to satisfy this need in the home front.
Their focus on security goes beyond the home since they also produce security systems for businesses. They also provide services that go beyond the basic home security to ensure that your home is protected from water damage through leak detection and flood prevention.
It is their mission to offer great security services that see their customers worry less and experience convenience when it comes to security.
Conclusion 
Whenever you think of an extra layer of convenient security to your household, think Vera, think Ezlo. You will not regret choosing Vera as the best home security brand to protect your household. With Vera, you will have peace of mind and easy access to your home, from wherever you are. Never again will you have to worry about your security.
Best Home Automation Solutions
Related Resources: